--- Permanent magnets from MRI(*) systems dismounted at the end of its life for medical purposes.
--- High homogeneous field without the need of external power supply.
Field: 0.2 T, vertical.

High field homogeneity in a spherical volume of around 350 mm in diameter.

Very high short-term field stability. The stability to medium and long term could be made very high by the control of the magnet temperature.

Weight: about 9600 kg.

External dimensions: width 1950 x depth 1200 x height 1400 mm.

These could be very useful for experiments in Physics, magnetic tests on devices, etc.

High quality magnets in good condition and with a relatively very low price.

We provide service for its transport, installation, adjustments, etc.

There are many more details available to interested people.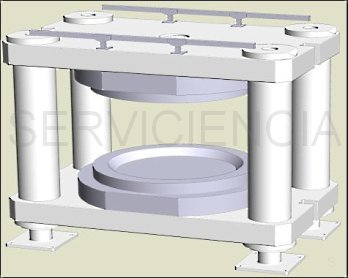 (*) - MRI: Magnetic Resonance Imaging system.
Please, do not hesitate in asking us
Our Phone: (+34) 925 536154
Our Fax: (+34) 925 537644
Optimized for 800 x 600 - © Copyright 2009 Serviciencia, S.L. -
---